With a simple bend, snap, and shake, Snaplight® industrial grade, phthalate-free chemical lightsticks provide instant light for all emergency situations. Each Snaplight® creates 360° of illumination, and is visible up to 1 mile. They are non-toxic, non-flammable, waterproof, and generate no heat or sparks.
Characteristics: Non Toxic, Non Flammable, No Flame, Submersible, Weatherproof, Lightweight, Foil Wrapped, Easy Activation, 360º of Illumination, 100% Maintenance Free, Phthalate Free
Applications Include: Marking Routes, Clearing Areas, Breakdown Marking, Survival Kits, First Aid Kits, Personal Marking, Evacuation, Personal Safety, Signal Danger, Contingency lighting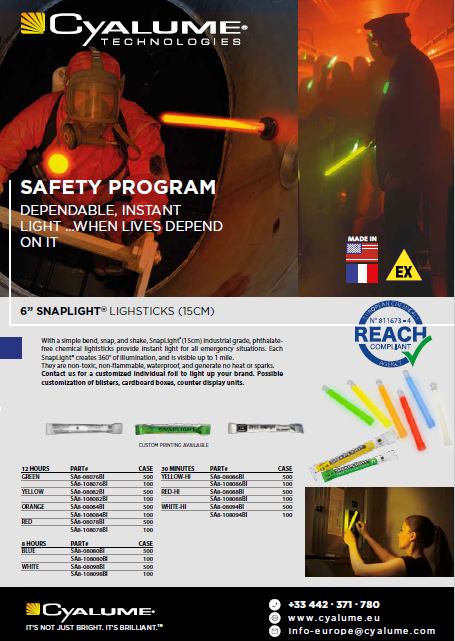 Purchase Orders Accepted. Please Inquire Direct.